Best Price Points
Profitability and leading care remain at the forefront when you partner with US ENT. We use a data-driven approach to get practices the best price point possible for all available resources across various supply chains.
The average Otolaryngologist individually spends $300,000 – $400,000 on supplies & services necessary to practice their specialty, with costs continuing to escalate. Our pre-negotiated contracts help you save an average of 20%.
You can customize your procurement solution across six main sectors:
Medical-Surgical Supplies
Hearing
Allergy
Sleep
Equipment
Non-Clinical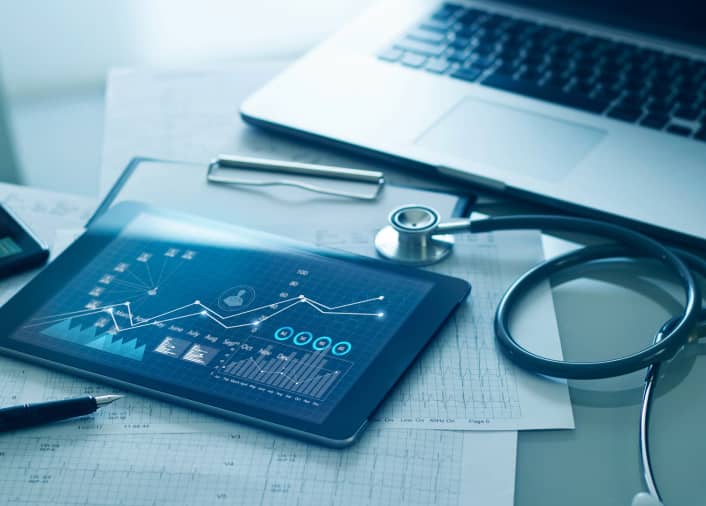 Expand Clinical Services
We help your practice improve on how it operates to maximize patient flow and processes in the office. You will achieve this through the integration of new clinical services that deliver the best results for both providers and patients alike.
"US ENT fills a big gap in the supplier marketplace for private-practice ENT clinics. They have helped our client achieve ~15% savings per quarter, save time and resources. I would recommend US ENT to any of my ENT clients."
– Nathan MacCarter,
Chief Executive Officer at Impendi Analytics
In working with you as a clinical partner, we help you enhance ENT opportunities across four growing sectors:
Sleep
Mid-Level Providers
Radiology
Audiology
Office Procedures
Stay 'EfficiENT'
Think of our EfficiENT portal as your one-stop-shop for all your ENT purchasing needs. Our system integrates with most accounting and clinical applications, which helps you make clinic-wide purchases and manage inventory through a single platform. That means no more having to spend time with multiple calls, paper invoices or separate online portals.
EfficiENT allows for additional visibility into inventory and purchasing behaviors within practices, which means you will spend less time trying to organize lofty inventory projects and more time getting back to your patients and office staff!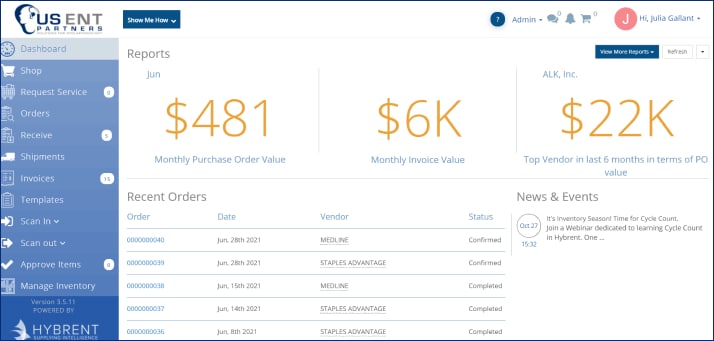 Book a Meeting to Get Started
Pick a time that's good for you and we can start maximizing your ENT practice's potential.